Happy 60th, Dave!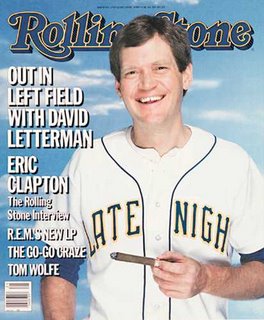 I didn't get around to commemorating Dave's 25th anniversary on late-night TV back in February, so I offer this small tribute to
my all-time favorite TV personality
, who celebrates his 60th birthday today. My all-time favorite TV show?
Late Night with David Letterman
, Dave's killer NBC show that ran 1982-1993. I think we all know how painful that can be.
***
Labels: David Letterman