Pants, Ducks, Valued Squirrel
A bunch of stuff from the last few days...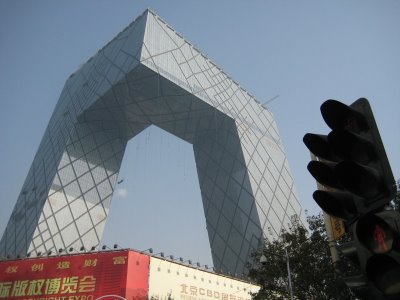 Here's the
CCTV HQ
under construction. Aptly nicknamed "The Pants," it was designed by
Rem Koolhaus
, architect of the
Seattle Central Library
. I find the library's spiral layout confusing -- hopefully the Pants'll be easier to navigate.
And here I am on the floor of the
Olympic stadium
, standing in front of an inflatable likeness of Huanhuan, one of the five
Olympic mascots
. Cute, but they got nothin' on
Quatchi
. We also looked inside the
Water Cube
next door, where Michael Phelps won all his medals.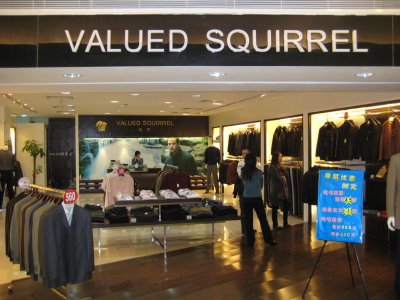 We spent some time shopping, both in shopping malls and flea markets...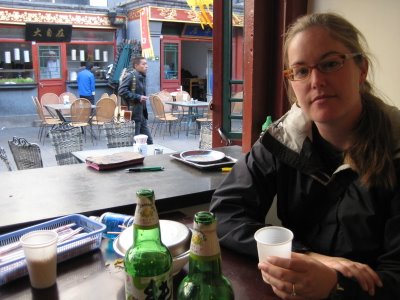 Here's Eliza, taking a noodle and beer break. Pretty much everything we've eaten has been great -- wonton soup, noodle soup, these pancake things, these crepe things, fried fish, dumplings,
Milk Chewy
,
Japan Boat
,
Beard Papas
, bean sprout burrito things, corn, and a bunch of other stuff I don't quite know how to describe. We passed on the sea horses, starfish, and scorpions.
By far the best thing we've eaten is the famous
Peking duck
. Eliza poses outside the alleyway sign for the restaurant. It was killer.
Alright. It's 10 a.m. Monday -- a few more hours here before our flight home. We should be in Seattle by midnight.