Happy 2nd, Bananas!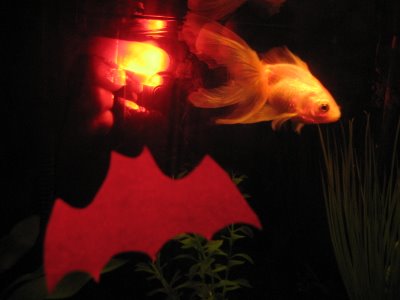 Captain Bananas hits the big oh-two today!
More specifically, it was two years ago today that
I brought him home
(along with Matt Hasselbeck (
RIP
))... CB is actually somewhat older than two years, though I don't know by how much (he was but a wee thang when I bought him at the pet store, for like $1.49)... Incidental-like, that same day I saw the
Rolling Stones and Detroit Cobras
, and Evel Knievel turned 68. He dead.
Captain Bananas (aka Mr. Bonkers, as my pal
Jen
calls him) loves Halloween, hence the scary bat. Also on his tank is a scary witch.
Aieee! We love Bananas!
***
Labels: Captain Bananas, Happy Birthday