Bigfoot is Everywhere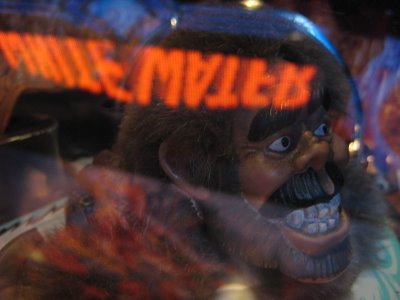 Particularly in Portland, where Eliza and I spent the weekend.
Ground Kontrol
has the
White Water pinball
(featuring Bigfoot's furry spinning head), while over at
PGE Park
(where the
Beavs
beat the
Grizzlies
), I spied Bigfoot's hot dog stand.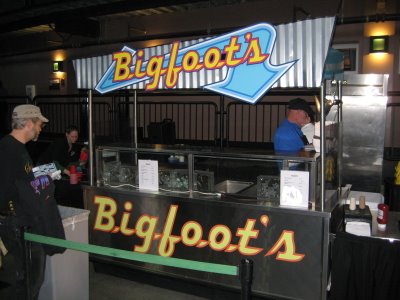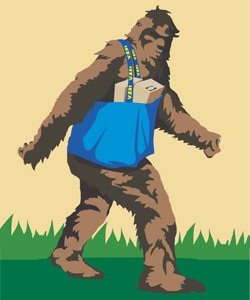 Elmer's
has the "Big Foot Breakfast" and "Big Foot Burger" on their kids' menu (unfortunately, they were all out of
these
)... At the
Candy Basket
, home of the creepy chocolate waterfall, I scored a milk chocolate Bigfoot
foot
(not so big, really -- it's only eight inches long)... I picked up a
Bigfoot postcard
promoting
Crafty Wonderland
, and saw in
Willamette Week
that the Portland Ikea will be handing out
Bigfoot air fresheners
this week in honor of Earth Day.
In other unsolved Northwest mysteries: on our drive home we stopped by the Ariel Store and Tavern, near where D.B. Cooper supposedly touched down (I previously wrote about him
here
). Sadly, the place was closed for the evening (and, from the looks of things, might have been closed for some time). All I got was this lousy photo.
My theory: Bigfoot abducted Cooper, then ate him.
***
Labels: Baseball, D.B. Cooper, Portland Beavers, Travel