Happy 70th, Batman!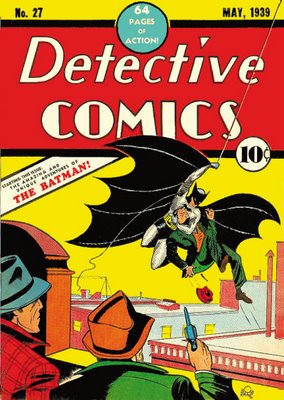 Batman hits the big seven-oh this month.
He first appeared in
Detective Comics
#27, dated May 1939. I love how "The Bat-Man" has evolved over the decades, culminating in last year's kickass
The Dark Knight
.
In the nonfiction realm, here's an amusing
gallery of circa-now wannabes
.