Rock 'n' Roll Reunion Record Roundup
Rock 'n' roll reunions are practically inevitable -- besides the Clash, I can't think of any big influential band that
hasn't
reunited in some form or other, even the
Beatles
. A more recent phenomenon is how these reunited bands are releasing new studio albums decades after their last one. Last week, for instance, the Stooges released their first new studio album in
34 years
. Recent years have also seen similar offerings from the New York Dolls, Radio Birdman and Big Star. Common factors: besides all four bands being personal favorites of mine, each of 'em released just two or three poorly selling studio albums before breaking up at various times in the '70s. They were all under-appreciated in their day, but have since become both critical darlings and key influences on scads of subsequent bands. And now they've all reunited, first with lucrative concerts and now with new records. Each band has retained their original frontman, but have otherwise shuffled their lineups a bit... So, how are the records?
The Stooges,
The Weirdness
(2007)
Years since last studio album:
34
Percent of original members:
75
This Steve Albini-produced record is the Stooges's first official, full-length studio album since 1973's all-time classic
Raw Power
. All three original surviving members are present: Iggy, guitarist Ron Asheton and drummer Scott Asheton (the brothers also played on four songs on Iggy's 2003 album
Skull Ring
). Replacing long-late bassist Dave Alexander is Minuteman Mike Watt. Unfortunately, despite the Asheton's contributions, the record sounds more like one of Iggy's metallic solo albums from the last couple decades than a return to original Stooge form. And instead of Iggy howling about simple, straight-to-the-gut concepts ("No Fun," "Dirt,") he flatly sings (and occasionally croons) about "Greedy Awful People" and "The End of Christianity." Still, there are a few echoes of the old Stooges: "Mexican Guy" has that primal stomp of "1969" and "Little Doll" (albeit with Iggy's rapid-fire vocal delivery), and the final two numbers ("Passing Cloud," "I'm Fried") feature
Funhouse
saxman Steve McKay's jazzy freeform honking. So yeah, all the elements are there, but
The Weirdness
simply lacks that killer Stooges vibe... Incidentally, I've always preferred the
Raw Power
-era Stooges, with James Williamson on lead guitar and Scott Thurston pounding the keys, but I'm guessing the Ashetons didn't want them infringing on their turf once again.
New York Dolls,
One Day It Will Please Us To Remember Even This
(2006)
Years since last studio album:
32
Percent of original members:
40
It seems heretical to call this outfit the New York Dolls, what with Johnny Thunders and Jerry Nolan long gone (imagine the Rolling Stones sans Keith Richards and Charlie Watts). Even Arthur "Killer" Kane is MIA, though he did hold on long enough for a 2004 reunion show before unexpectedly succumbing to cancer. Instead, David Johansen and Sylvain Sylvain recruited a bunch of ringers for this surprisingly good record, which evokes the loose, campy sound of the classic Dolls while adding some intriguing new twists, like a truly touching ballad ("Maimed Happiness"). "Dance Like a Monkey" showcases the band's evolution, a topical number poking fun at intelligently designed yahoos, while "Runnin' Around" and "Punishing World" are fun, vintage-sounding numbers with a Stonesy crunch. Elsewhere, "Plenty of Music" threatens to turn into a cover of Johnny Lee's "Lookin' for Love." The record's only major misstep is Michael Stipe's unnecessary guest vocal on "Dancing on the Lip of a Volcano" (at least it isn't Morrissey)... Overall, the band's new blood ably channels the original Dolls spirit. And I'm glad to see the gang has the good sense to leave the band's drag-queen schtick to the '70s.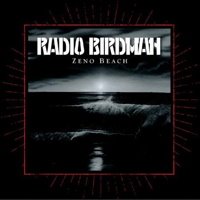 Radio Birdman,
Zeno Beach
(2006)
Years since last studio album:
25 (though it's been 28 years since it was recorded)
Percent of original members:
67
More than these other albums,
Zeno Beach
sounds less like a "hey, let's do it again!"-type project and more like the work of a serious band with unfinished business. It's a natural progression, like the band simply picked up where it left off without the quarter-century hiatus. The biggest difference is that singer Rob Younger sounds oddly, well,
younger
than he did in the '70s; on "Die Like April," he sounds exactly like Mark Lanegan. Of course, Deniz Tek still shreds on guitar, giving the album several tight, intense, numbers that remain true to the band's signature sound. Tek, Younger and company lighten up on the record's closer, the "More Fun"-like title track, which promises more fun indeed.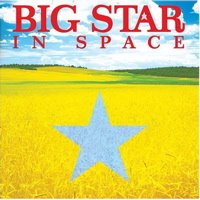 Big Star,
In Space
(2005)
Years since last studio album:
27 (though it's been 31 years since it was recorded)
Percent of original members:
50
This album could just as easily be credited to the Posies: not only do Jon Auer and Ken Stringfellow share writing credits on all the originals, they also perform on all the songs and apparently sing lead vocals on many of 'em too. The only original Big Stars here are Alex Chilton and Jody Stephens. Granted, this record sounds more like vintage Big Star than any of Chilton's solo stuff, yet it's still just as perplexing; perhaps Chilton has strayed too far from Big Star's original spirit over his solo career to ever reclaim it again. Sure,
In Space
makes some half-baked stabs at early Big Star singalong powerpop classics, as well as gorgeous, spine-tingling melancholia, yet it misses both marks. The pop songs are bouncy yet somehow not catchy (unlike "Jesus Christ"), while the slower numbers are unlikely to raise any goosebumps (unlike the rest of
Sister Lovers
). "Dony" is sort of okay, "Mine Exclusively" is sort of amusing (it's yet another Chilton ode to underage girls), "Love Revolution" makes me wince. Overall, not quite the proverbial shit sandwich, but nothing I'd ever want to listen to again.
BWT, in the last seven years I've seen all four of these bands live (each time thinking
Holy shit! I can't believe I'm actually seeing the Stooges/the New York Dolls/Radio Birdman/Big Star!!
). Mixed results: the Stooges were good, but somehow disappointing (probably because my expectations were way too high); Big Star was fairly decent; Radio Birdman was pretty cool; thanks to David Johansen's awesome stage presence, the New York Dolls were great. However, all these concerts focused almost exclusively on vintage material, scarcely daring any of the new tunes on the discs above.
Hey, thanks for listening.
***
Labels: Rock 'n' Roll