Happy 50th, Bigfoot!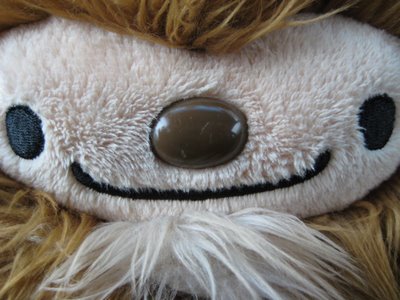 Bigfoot hits the big five-oh today.
Actually, it's the
concept
of "Bigfoot" that hits the big five-oh today.
On the morning of August 27, 1958, in the remote, forested wilderness of Northern California, road worker Jerry Crew discovered giant footprints in the mud around his bulldozer. Over the following weeks he found even more prints. Crew finally made a plaster cast of a print he found on October 2, and took it to the
Humboldt Times
in nearby Eureka. The resulting story, written by Andrew Genzoli, was where the newly coined term "Bigfoot" was first applied to the beast (though sightings of such a creature had been reported for generations before).
As Bigfoot celebrates his golden anniversary, it's time to unveil the latest installment in my site's "Bigfoot is Real" series,
A Bigfoot Menagerie
.